I love Kates Listography, and I only ever seem to join when they are whimsical ones. I don't actually believe in reincarnation but no matter!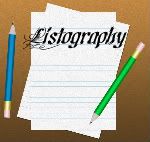 Here are my top 5 things I'd like to be reincarnated as:
One of my cats:
It's been a long standing joke, as a cat owner of some 20 years, that I would want to come back as one of my cats. Now this is far too much information but as I type this, laying on my left arm is my cat, attempting to breastfeed (I might add I am, at this point, fully clothed). Our cats are well fed, well loved, always indoors, and given top billing, well perhaps second now we have Joseph.
Atticus Woo - our older, non breastfeeding cat








Mark Seymour's guitar:
Now Mark Seymour was not my first teenage crush, that title probably belongs to John Taylor of Duran Duran, but after I got over my eighties hair and make up fetish, Mark became my number one, and is probably my most enduring crush. I would be most happy to be reincarnated as his guitar! And that's as suggestive as I am going to get!
A meerkat
: Long before that hideous meerkat marketing campaign, I have loved meerkats. I always make a bee line for them at zoos and enjoy Meerkat Manor and the like. One teeny issue I have with being reincarnated as a meerkat is the diet. They eat live locusts and cockroaches. Now I guess if I have zero recollection of human life, I will be fine, and won't know any better. But life in a close family, in the sunshine, with meekats to look out for me, yes I think I would love that.
A vintage pram:
I took this photo when Joseph was in hospital. Seems madness now, I was released on the Friday, and on the Sunday Corey went out to wet the babies head, and I went to the War Weekend in Ramsbottom dolled up to the nines. We had been ordered to take a break from the hospital. I walked around and took pictures, then crashed at home and sobbed my heart out. I love these old prams, imagine the lives you would take care of and the stories you could tell.
A tree:
Now I don't want to be any old tree. I did at first think I fancied being an old growth eucalypt in a Tasmanian forest, but I think my roots are British and I belong here. And I don't fancy being turned into pulp and sent to Japan to be processed as typing paper or worst still, the Daily Mail, imagine? No I want to be a well preserved, happy tree, and to illustrate have used these magnificent trees in St James' Park in London